About Pastor Trunell Felder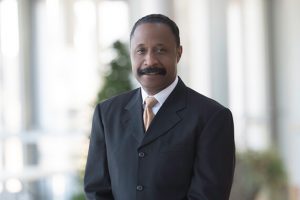 Jesus has called us to go into "all the world and make disciples." By faith we will fulfill the great commission-one person, one family and one community at a time.
Rev. Dr. Trunell D. Felder was born in Los Angeles, California, and reared in Detroit, Michigan. He earned a Bachelor of Arts Degree in Marketing from Michigan State University in East Lansing, Michigan. In 1990, he matriculated to Candler School of Theology at Emory University in Atlanta, Georgia. He received his Master of Divinity Degree with a concentration in Pastoral Care in May of 1993.
In 2000, he graduated summa cum laude from the Interdenominational Theological Center (ITC) in Atlanta, Georgia with a Doctor of Ministry Degree. His dissertation, entitled, "An Inward – Outward Journey: A Paradigm for the Spiritual Formation of the African American Male Disciple" addresses the challenges and provides solutions for the spiritual formation of Christian African American men in the church. He has had his writings published by Abingdon Press on African American male discipleship.
Presently, Dr. Felder is the Senior Pastor of New Faith Baptist Church International in Matteson, Illinois; a thriving worship center with over 7,000 members. New Faith is one church on two continents, 3 countries and 22 locations with seventeen churches and six schools in Ghana, West Africa; as well as five churches in Cape Town, South Africa. He is also the Founder of The Joseph Assignment Global Initiative, a global Christian humanitarian organization. Through both organizations, hundreds of thousands have been saved and transformed.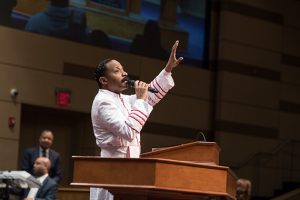 Dr. Felder has ministered across the United States, Australia, West Africa, and South Africa. He is a sought after conference speaker and revivalist. Through the word of God many have been empowered to live victorious lives. His personal mission is to: Employ his God-given gifts and abilities to effectively communicate the Gospel of Jesus Christ in such a way that it is applicable to life and encourages triumphant living.
He is an accomplished musician and his hobbies include singing, playing the piano and reading. Dr. Felder is the father of one son named Andrew and one daughter, Nora.
"He gives power to the faint, and to him who has no might he increases strength"